Annapolis Hybrid Marine now offers EPCarry outboards! Manufactured in the US by Electric Paddle. A perfect solution for your boat's dinghy, or tender!
The EP Carry electric outboard, manufactured by Electric Paddle, is built in the U.S. and will be the perfect fit for the dinghy or tender on your cruising boat.
The EP Carry system includes:
One Motor with a choice of 3 sizes: Short/standard fits most small boats, Long shaft, or Mini shaft
Buoyant Lithium battery in soft case

5 hour smart charger

Soft Motor Carry bag with shoulder strap

Lock & key for security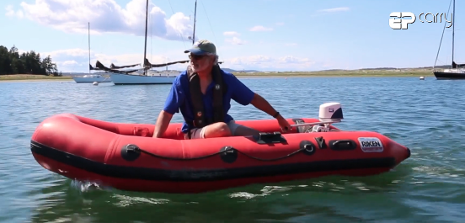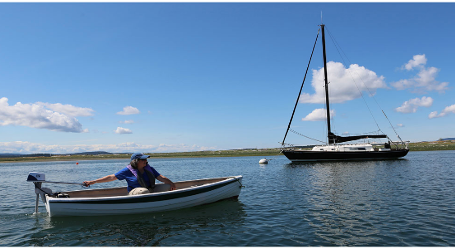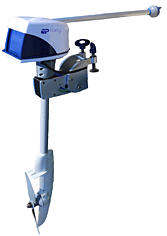 Price shown does not include shipping.
Complete EP Carry standard shaft motor with all accessories and carry bag. Only used twice. We don't often have these available so this is a great opportunity to own this fantastic little outboard for a good price! Call AHM at 410-353-4348 to order it now as it won't be in our office for long.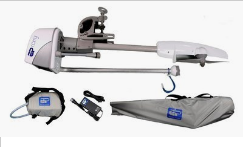 For more information about the EP Carry check out the Electric Paddle site at
www.electricpaddle.com
& then call AHM to order.