October 2022 in Annapolis means boat show time in Annapolis - and WE WILL BE THERE!
You can find us at both the US Powerboat Show & US Sailboat Show on Dock F2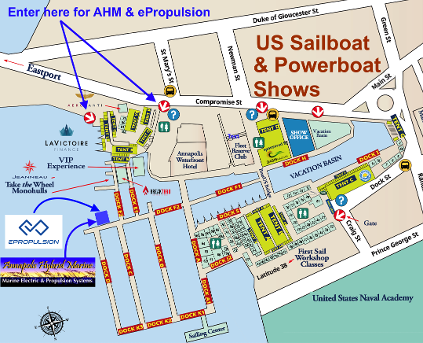 Since we are not a retail store it is best to contact us first to make an appointment to meet with us as we are not always in our office.
Our office hours are by appointment only.
Just give us a call if you want to stop by and we can make arrangements to meet you.
ASK US ABOUT ALL OF OUR ELECTRIC PROPULSION & ENERGY SYSTEMS: