Electrifying Content
or, Teaching an Old Dog New Tricks
Bringing a 50-Year-Old Chesapeake 32 Classic into the 21st Century By Bob Senseney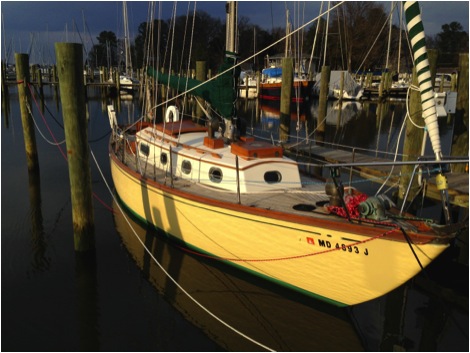 Be sure to check out the Fall 2014 issue of Cruising Outpost for this great article by Bob Senseney about converting his boat to a Thoosa 12000. If you don't have the magazine - read the article here:
What a difference an electric propulsion conversion can make!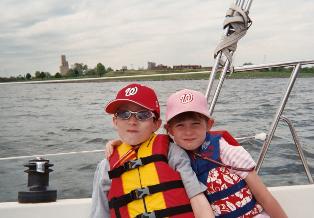 Above: Sheridan and her brother looking not too happy with the diesel fumes on Dad's Irwin 30.

Right: Sheridan, now 14, looking happy and right at home at the helm on that same boat now that it has a Thoosa 7000HT electric propulsion system. Where once she dreaded being on the boat because it made her sick, now she can't wait to go sailing with Dad. She's even asked him to teach her to single hand! Read her story (click on title above), published in Spinsheet Magazine, about an Easter Day sail with Dad on their electric boat.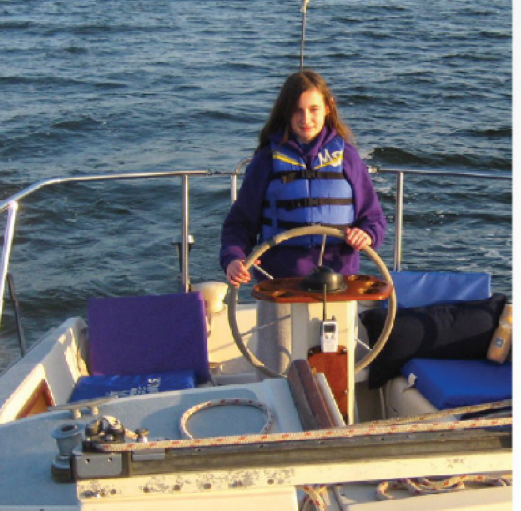 Read about
Annapolis Hybrid Marine
Thoosa electric propulsion systems
on